On the morning of January 13, Hu gengxiang, member of the Standing Committee of Longgang District Committee and director of publicity department, went to Longgang street to inspect Shenzhen Photonics Valley Technology Co., Ltd. (SPV) and visited the company's products and got to know the company's business situation.

Hu gengxiang and his party visited the company's various product projects, and the company's employees conducted live demonstrations on them, including the construction of power bank, optical tweezers system and free optical space, which aroused great interest of professionals in the same industry. At the same time, the company reported to Hu gengxiang about the product innovation, market prospects, project progress, etc., and was fully affirmed and supported.

Hu Geng Xiang mentioned in his speech that as a start-up company, Shenzhen Photonics Valley Technology Co., Ltd. will face more or less difficulties in its initial stage. Especially in the context of increasingly fierce trade friction between China and the United States, it is necessary to deal with the technical blockade and tariff increase imposed by American companies on Chinese companies. However, with the support of Shenzhen municipal government and Longgang District government, start-ups should face the difficulties, take the initiative in the market and take the initiative Road and community should provide good services for the development of enterprises and create a good environment. As for the requirements of enterprises, all aspects should actively coordinate and solve them, without adding burden to enterprises.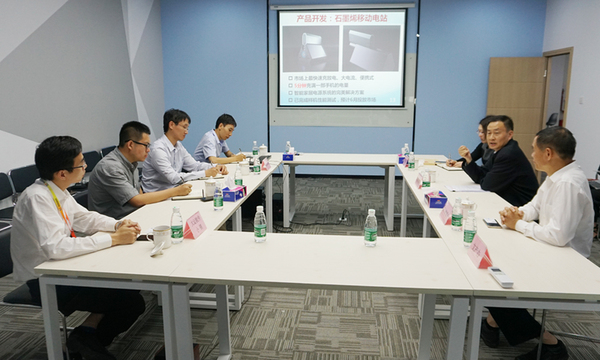 Articles you may be interested in